East Liberty Transit Center is Coming to Life
Tim Schooley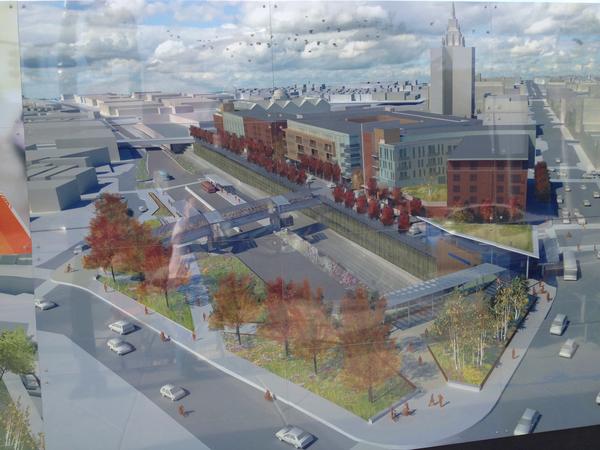 Make your way into East Liberty these days and you'll be confronted by a multi-million dollar fishbowl of construction activity.
It's The Mosites Co.'s East Liberty Transportation Center development, otherwise known as East Side III, the final phase of a master planned project that will bring three buildings offering 360 apartments, more than 550 parking spaces and 40,000 square feet of retail to a seam of land between Highland and Penn avenues along the East Busway.
Right now, it's an active site brimming with construction workers and heavy equipment, moving earth and laying foundation.
"We hope to pour that slab and begin construction on the vertical project in August," said Steve Mosites, principal of the development company.
It's a dramatic plan with many partners, including the Port Authority of Allegheny County, the city, county, state and federal government, with P.J. Dick serving as the general contractor based on designs by Baltimore-based Design Collective.
Mosites reports the complicated project is going up as scheduled, with the first apartment building expected to open next year, with the others slated to be completed in six month phases.
Tim Schooley covers retail, real estate, construction, hospitality, arts and entertainment, and government. Contact him at tschooley@bizjournals.com or 412-208-3826.