Mosites unveils plans for next phase of East Side project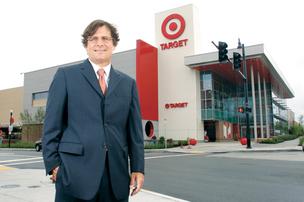 With construction well under way on the infrastructure for the East Liberty Transportation Center, developer Steve Mosites presented his plans for the next phase of East Side that will be integrated with it to the Pittsburgh Planning Commission on Tuesday afternoon.
It's East Side III, the project his downtown Pittsburgh-based Mosites Co. is returning to after building the Target store that was the fourth phase in a larger master planned development that started with the region's first Whole Foodsstore more than 10 years ago.
Mosites told the Planning Commissionhis company is planning to start construction in August on a 109-apartment building near Highland Avenue he expects will be completed early next summer.
It's the first project of a three-building plan expected to bring 360 units of apartments and 40,000 square feet of retail space for a seam of land that extends from Highland over to Penn Avenue across from the Target store. Mosites said the other two buildings that are part of the larger plan are expected to begin construction six months after one another.
In an East Side plan that's worked to re-bond the Shadyside and East Liberty neighborhoods together after decades of cultural and physical separation, Mosites said the East Side III project comes with its share of challenges.
"This is all the complications put together," said Mosites. "It's like the double knuckle of East Side."
The private development by Mosites will combine with the new public transit station to serve the high concentration of bus routes that flow through the East Liberty neighborhood along with the 520-car garage.
Mosites didn't offer a total budget for the next and last phase of East Side, adding he is working on establishing final financing for it.
He offered no word on retailers for the project, expecting the leasing to not become a major priority until next year after the first building nears completion.
The four-acre project, which will feature a public boulevard through the site, rooftop gardens and apartments with energy-efficient appliances, is expected to be voted on by the Planning Commission in the coming weeks.
He expects the project's new apartments will see ample demand as other new multi-family development crops up in its vicinity.
"It's just a convenient place to live," he said. "You don't really need to have a car."
From the Pittsburgh Business Times:
http://www.bizjournals.com/pittsburgh/news/2014/05/13/mosites-unveils-plans-for-next-phase-of-east-side.html